Electronic components for the open and closed loop control of electric motors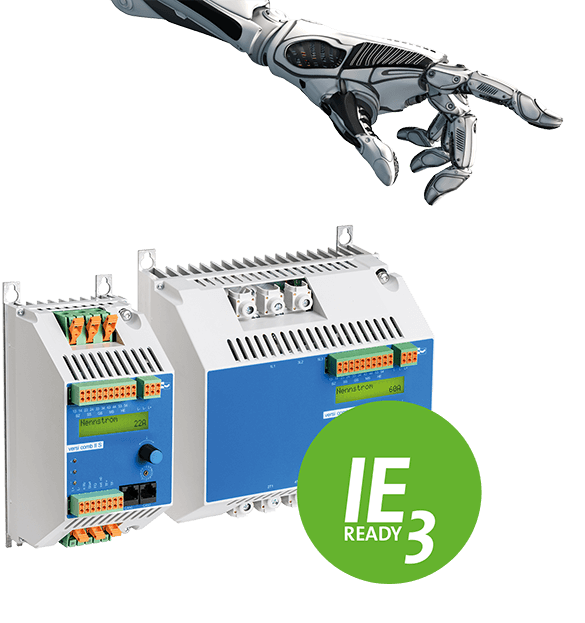 PETER electronic - Perfect customer orientation since 1976
Since 1976, PETER electronic have consistently specialised in the design and manufacture of electronic components for the open and closed loop control of electric motors. Our innovative range of products is continuously improved and updated and is thus setting a good standard on the pulse of technology. Today, our product spectrum of control devices for three-phase asynchronous and d.c. motors includes soft starters and d.c. brakes as well as frequency inverters and thyristor / transistor controllers.
We offer flexibility and innovation
Due to the many years of experience our team has in the development, production and distribution of high-quality products and thanks to our production capacities, we are now a renowned one among the small companies. Big enough to co-operate internationally with multinational corporations and small enough to comply quickly and precisely with the requests of individual customers. In this connection, the partnership with the customer is considered essential.
Closer to customers - thanks to our geographical position
We have a locational advantage: the head office of PETER electronic is situated in the Nuremberg region which, in recent years, became a talking point especially because of its innovation capabilities. Thus, our position in the centre of Europe enables us to provide our services extremely fast, also when it comes to attending to our numerous international customers.
Our know-how guarantees your success
Quality is our drive. The careful inspection of inquiries and specifications is a matter of course with the PETER electronic company. Prior to making an offer, the requirements are clarified on the basis of the following factors: technical feasibility, feasibility in terms of schedule and process, conformity with applicable legal provisions. Thus, the management responsible for feasibility checks ensures that all your requests and requirements are fully satisfied.
Good contacts - our guarantee of success
The satisfaction of our customers is permanently measured in personal talks. So we consider complaints as a chance for us to work immediately on an optimization of the situation.
---